MailChimp is a plugin of Blue Form Builder that makes it fast and easy to integrate your Magento 2 forms with MailChimp service so that you can grow your mailing list easily!
1. Seamless integration
MailChimp plugin will automatically add subscribers to your MailChimp list and auto fill MailChimp list fields with relevant data collected through the form.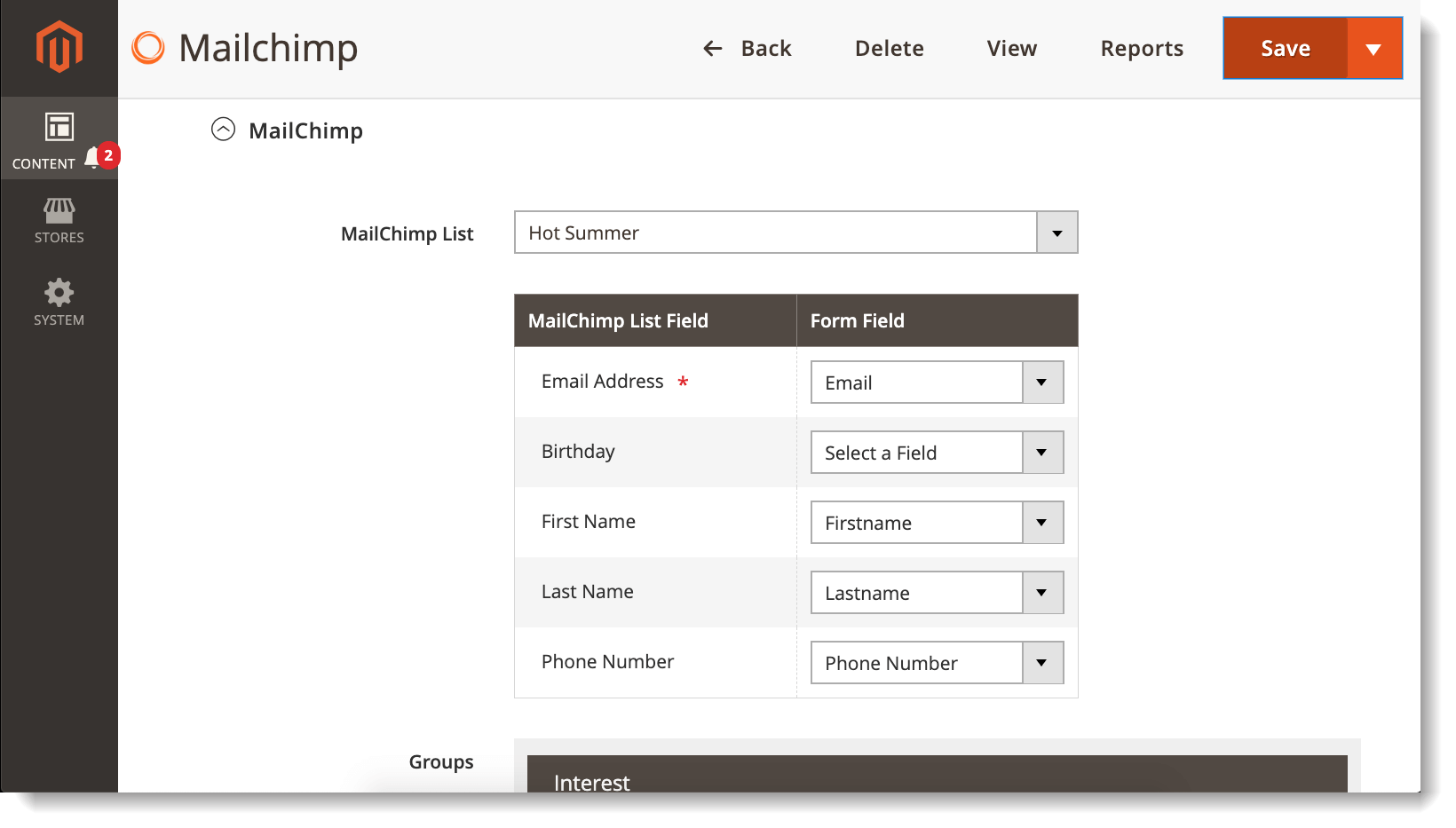 2. Double opt-in support
With double opt-in function, customers will receive a confirmation email from MailChimp after submission. They will be added to the MailChimp list only upon confirmation.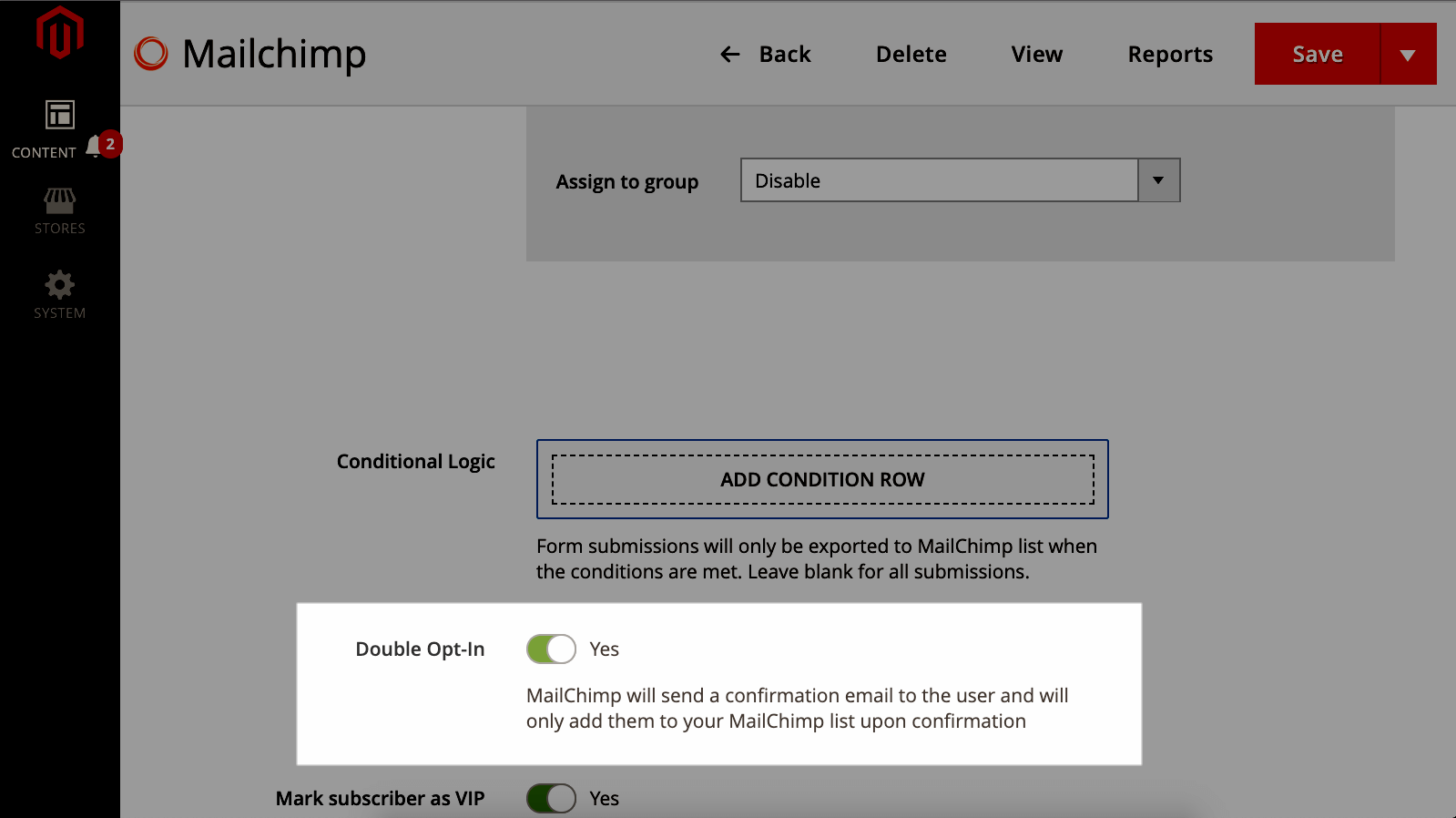 3. Conditional Logic
You can conditionally add customers to your MailChimp list or to specific groups with conditional logic function.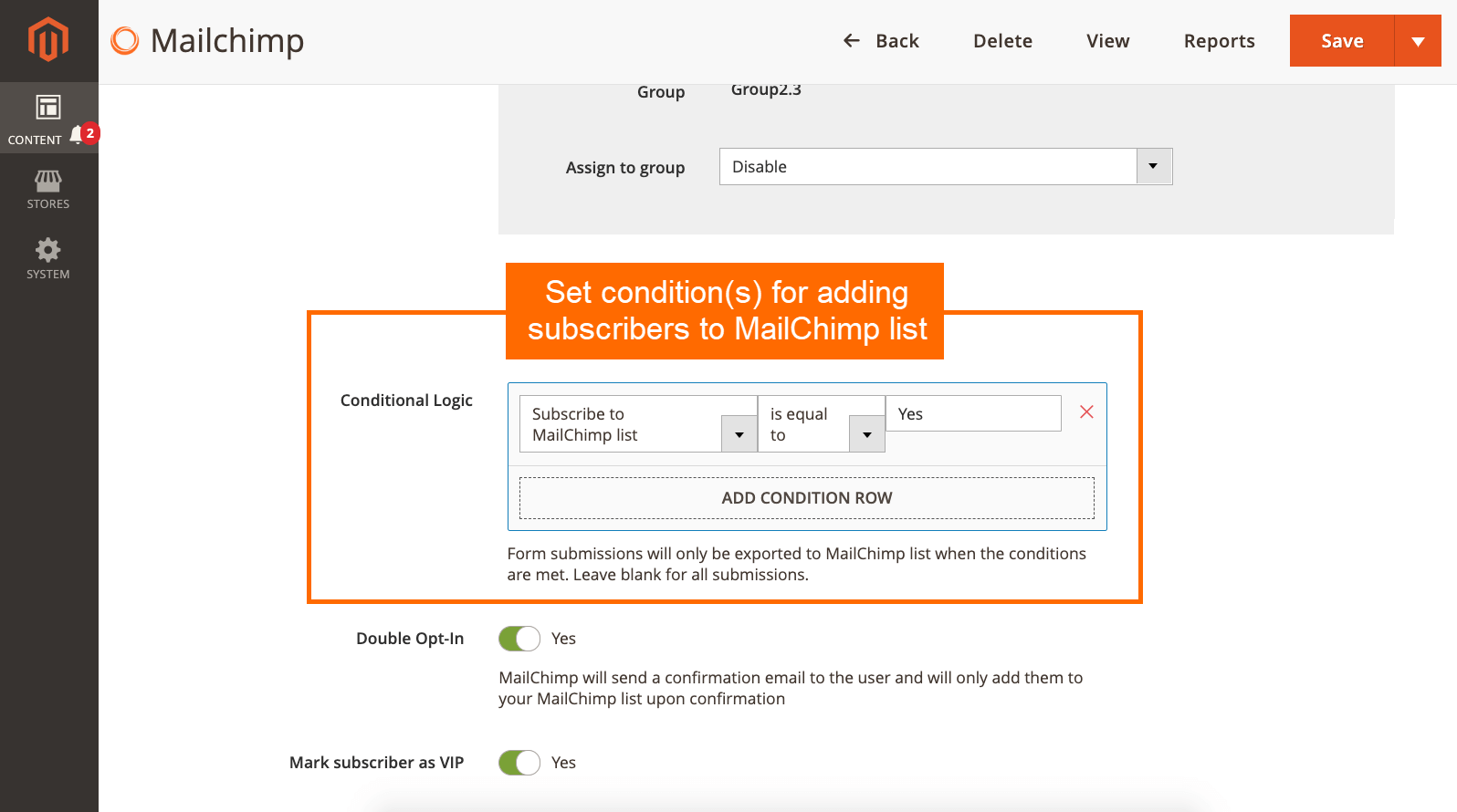 NOTE
Please install Blue Form Builder first. After that, install MailChimp plugin that will be integrated with Blue Form Builder.